Voting is a special occasion.
We've partnered with i am a voter to help you get registered and vote in style. Join our powerhouse team of friends, family, and even a few celebrities who have pledged to #suitupandvote.
Text VOTER to 26797 to make sure you are registered to vote and get alerts for all your elections.
Did you know? Roughly 43% of eligible voters didn't vote in the last election.
Let your voice be heard.
Purchase voter swag to help us spread the word and participate in the movement.
Mandana Dayani
Entrepreneur, Activist & Lawyer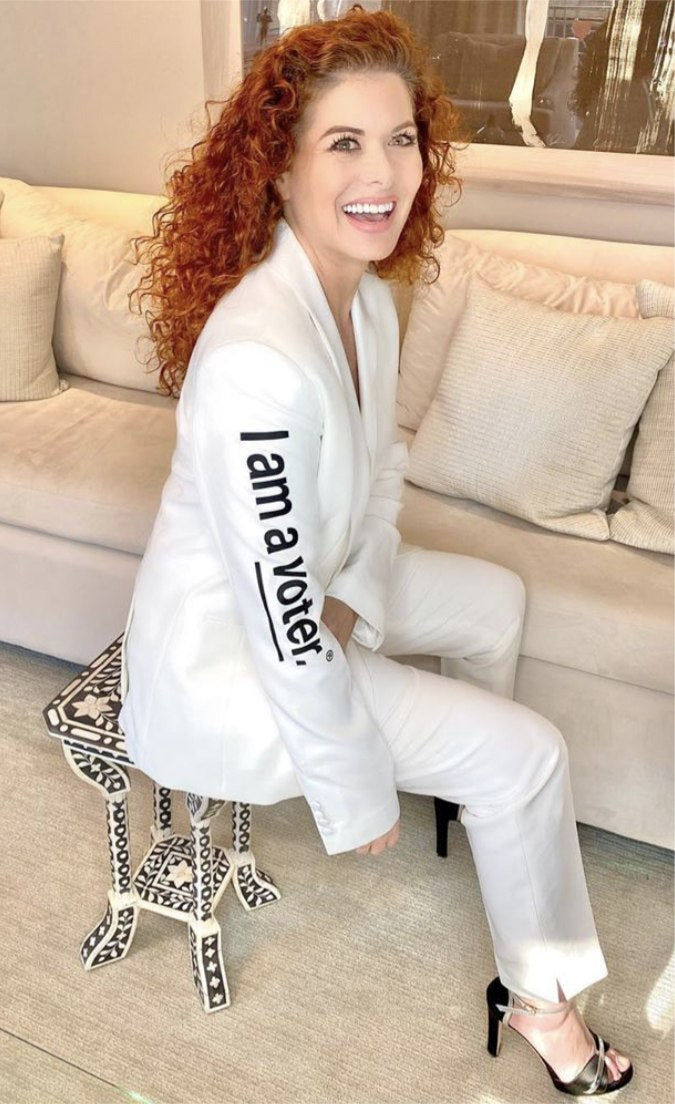 Debra Messing
Actress & Activist
Jessica Kantor
Writer & Producer
Melissa Magsaysay
Journalist & Author