About Us
The idea for TGS was born from Jeanne's personal experience planning her 2013 New Year's Eve wedding. With no other options available to affordably outfit their groomsmen, she and her husband were forced to go the usual rental route only to be disappointed by the logistics, poor fit, and price.
Using her fashion industry experience, Jeanne set out to create a new solution for black tie attire: a sharp-looking tuxedo that could be purchased for less than the cost of a traditional rental. Diana, her longtime childhood friend, joined her efforts and together they launched The Groomsman Suit in February 2016. Since then, the company has had the honor of being a part of countless weddings helping thousands of men look sharp!
Meet the Team
Diana Ganz
Co-Founder
Born and raised in Michigan, Diana graduated from the University of Michigan with a degree in Biopsychology. In 2014, she graduated with an MBA from the MIT Sloan School of Management and, over the past two years, went on to serve as Chief Executive Officer for two different companies. Most recently, leading My Owl Inc., a Boston based tech start-up.
Being a passionate advocate for the TGS brand, Diana oversees marketing and branding efforts to bring maximum visibility and growth. She enjoys building relationships with engaged couples and industry partners and is committed to creating a fun, easy and thrilling purchasing experience for all TGS customers.
Starting a company with her best friend from 3rd grade has truly been a dream come true. Unable to sit still for long, Diana enjoys the outdoors, yoga, dressing up baby Frankie, and great conversation with new and old friends.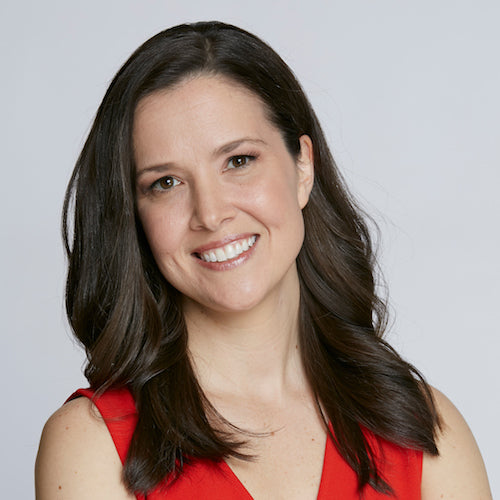 Jeanne Foley
Co-Founder
From the moment she could hold a needle and thread, Jeanne was making clothing and prom dresses for herself, Diana and many other friends. Her love of fashion drew her to the Illinois Institute of Art where she majored in Fashion Design. For over 12 years, she has worked as a technical designer for leading fashion brands in Men's and Women's apparel.
After a year of research and planning, Jeanne developed the concept of The Groomsman Suit. Day to day, she leads product design and development for TGS. Her focus on high quality fabrics, construction and components, and meticulous attention to detail are evident in every TGS suit. Jeanne continuously advances the TGS product by leveraging her great relationships with key industry partners that she has cultivated throughout her career.
In addition to TGS, Jeanne has another new baby, Francesca Mary Foley, born January 2016. TGS and baby Frankie came into the world within the same month and life has been nonstop ever since!
Alyssa Kozal
Customer Care Guru
Part of the "Kzoo" crew, Alyssa shares the same hometown of Kalamazoo, Michigan with Jeanne, Diana and Hailey. She is a graduate of DePaul University with a B.S. in Business. At The Groomsman Suit, Alyssa supports customer service and helps coordinate fittings in our Chicago showroom. Alyssa is always on the go, whether it is to a workout class or exploring the latest Chicago hot spot she enjoys being active and social.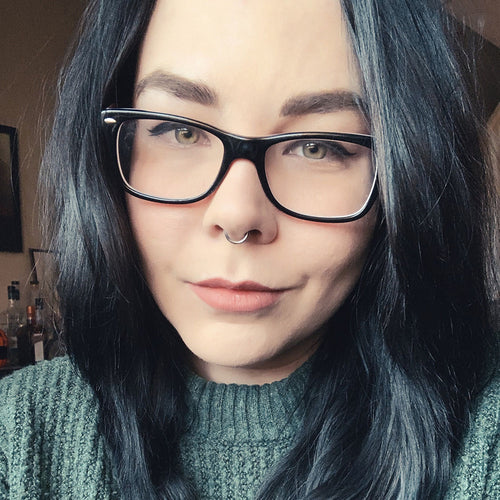 Amanda Saffer
Chief Technical Officer
Amanda has been creating things on the internet for as long as she can remember, getting her start coding Harry Potter fan-sites and editing MySpace themes. After graduating from The University of Texas at Austin with a B.S. in Advertising, she began creating beautiful online experiences and robust web applications for companies. Now, Amanda runs the technical side of things at The Groomsman Suit, including design and development for our online storefront and its many supporting applications. She lives near Boulder, Colorado with her husband and two cats.
Ann Ganz
Wedding Group Coordinator
After managing groups of college students for study abroad programs, Ann joined the TGS team as our lead Wedding Group Coordinator. She carefully reviews groups daily ensuring that attendants are ordering the right items in a timely fashion. As a bride or groom, you can relax knowing that Ann will catch any stragglers! When she's not wrangling wedding attendants, she enjoys trivia and hanging out with her granddaughter, Farah!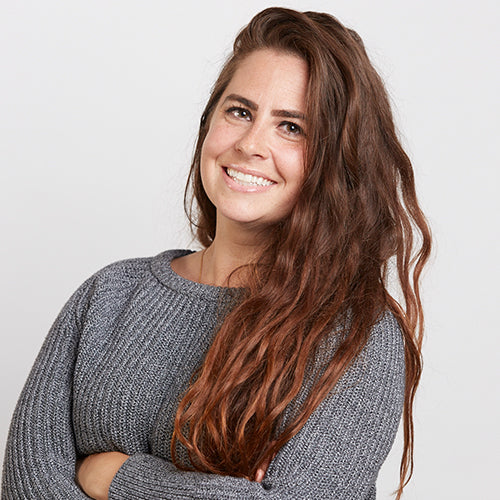 Julie Paris
Customer Care Guru
Officially employee #1, Julie embraced the craziness of TGS as soon as the company landed in Chicago. Day to day she coordinates orders and shipping. She loves helping customers and her TGS teammates. An avid foodie, Julie keeps everyone from going hangry by supplying delicious treats. If you need a great Chicago restaurant recommendation, she's your girl!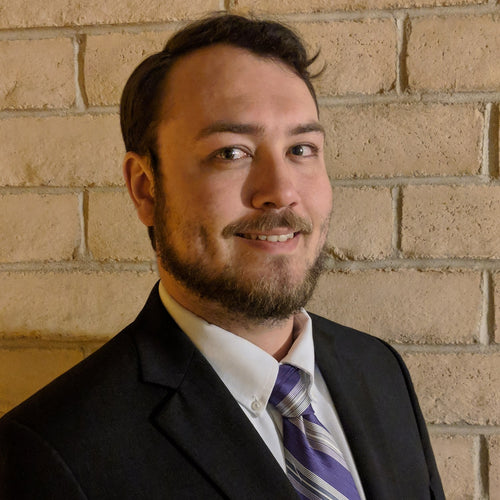 Josh Shelton
Web Developer
Josh has always had an affinity for the creative, whether that's music, technology, or writing. In 2017, he earned a Bachelor of Music in Business from West Texas A&M University. After graduating, he began teaching saxophone privately and working with several local music non-profits while he learned to code. Now, he works full-time for TGS as a back-end developer and teaches music in his spare time. He lives in Waco, TX with his wife and their two excitable dogs and very large cat!
Katy Eriks
Business Development Manager
One of our first brides, Katy joined us after outfitting her groomsmen in our textured gray suit! Having experienced TGS as a customer first, Katy brings valuable perspective to our customer care philosophy. Additionally, she supports marketing efforts and advances brand visibility locally. When she's not at TGS, she's teaching yoga, caring for her three rescue dogs, and hanging out with A.J., hubby and former TGS groom!
Kristen Jones
Director of Marketing
After five years of spreading marketing efforts across our various team members, Kristen was our first full-time marketing hire! Prior to TGS, Kirsten worked for startups like Yik Yak and Uber Eats, and has helped develop marketing strategies for over 500 eCommerce stores throughout her career!
Kristen is a self-proclaimed donut connoisseur and in her spare time she likes doing portrait photography, volunteering, working out, and playing music. Ultimately, she's a well-rounded creative and adds a little extra heart + creative touch to our team.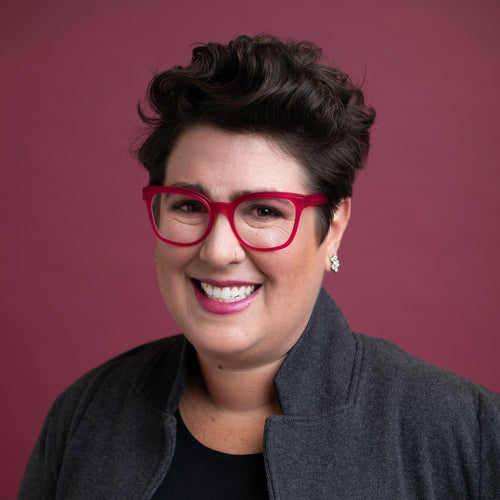 Megan Pena
Denver Showroom Manager
Megan has lived in Colorado since 2009. She holds a business degree in real estate from Florida State University and has had her hand in real estate through Denver's past decade of unprecedented growth. While an Account Manager at WeWork, Megan met TGS co-founder, Diana. Megan thrives on building relationships with industry professionals across the country and gets goosebumps with every engaged couple she meets. Megan is a seasoned traveler, loves to decorate and curate tablescapes and has the special talent of rocking any baby to sleep. If not in the showroom, you can find Megan with her girlfriend Michelle planning their next trip, entertaining friends and enjoying the Colorado outdoors with their Westie pup, Winnie.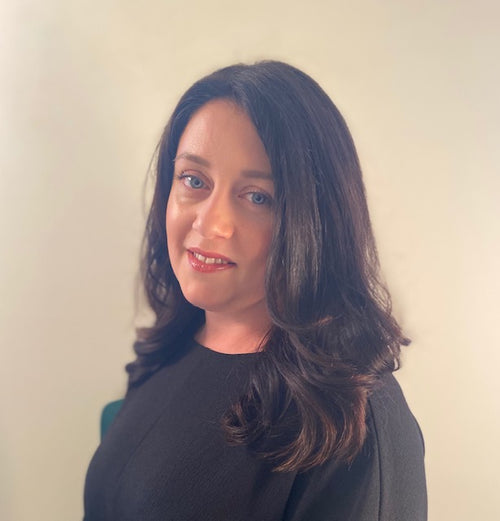 Sara Brady
Philadelphia Showroom Manager
Sara moved to Philadelphia from the UK over 10 years ago after completing a study abroad program at Philadelphia University. She is a graduate of The University of Westminster in London with a B.A in Fashion Merchandising Management. Throughout her career managing retail boutiques in the Philadelphia area Sara has developed a passion for helping customers and making shopping enjoyable! As an avid soccer fan, Sara follows the English Premier League and is a regular at Philly sports teams games. She looks forward to welcoming you to the showroom in Old City.