What watch should I wear with a suit?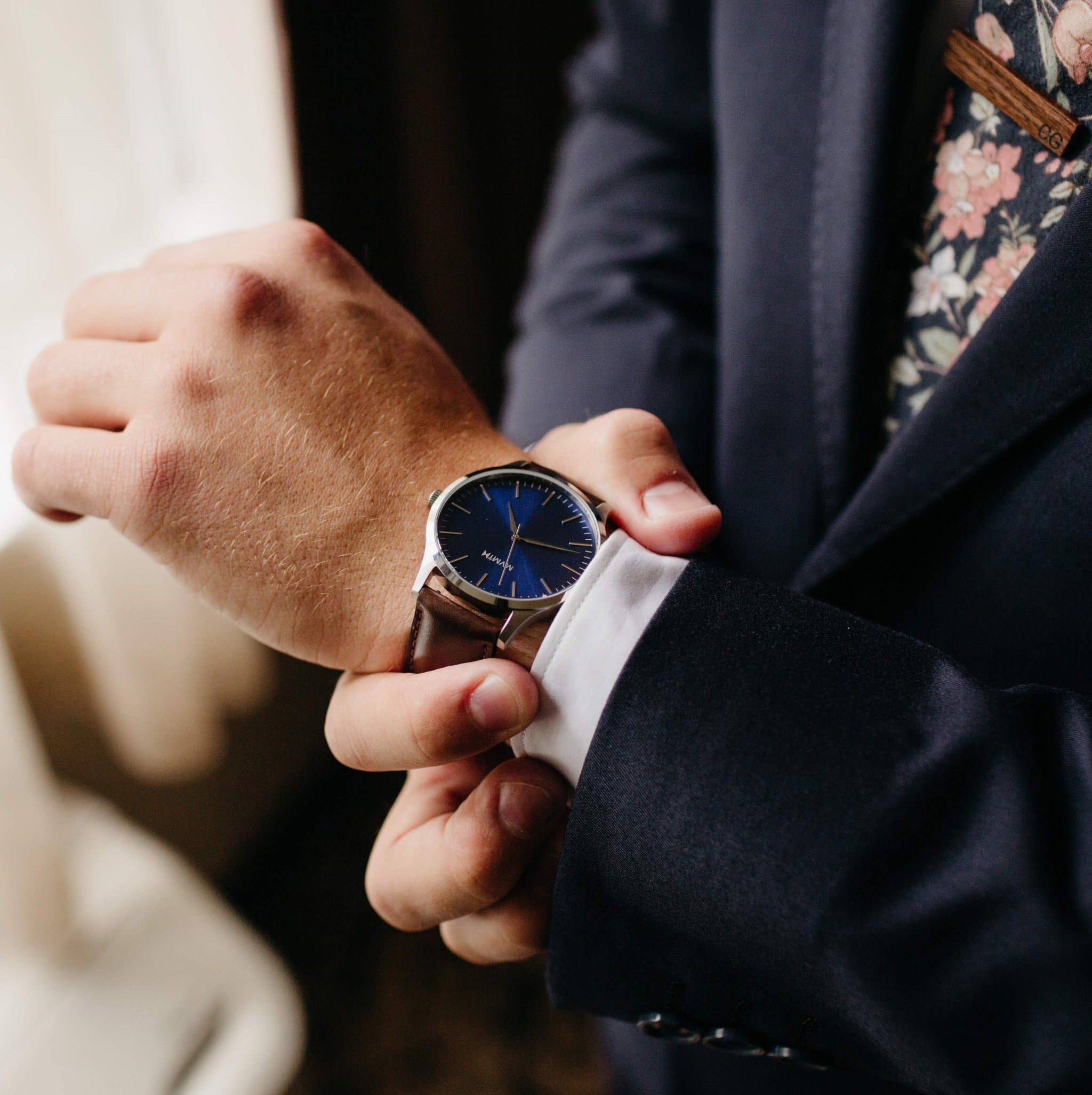 Photo Cred: Beet & Blossom Photography Watch: MVMT
Q: I'm putting together my look and I'm not sure what watch to wear. I typically wear an apple watch every day but should I wear something more upscale with my suit? 
A: Great question. Watches are a great accessory to pair with a suit and can really elevate your look! Take into consideration the event that you're wearing the suit for. If you're wearing it to work or out on a date, your apple watch is probably fine. But, if you're wearing a suit or tuxedo for a formal occasion like a wedding or benefit, we recommend something a little more formal. 
Here are a few tips for planning what watch to wear with your suit: 
Match your watch with your suit and accessories
Search through your watch collection for an option where the face of your watch matches your suit or tie color and the band of your watch matches your shoes or metal accessories. Many watch companies offer styles where you can easily switch out the band of your watch so you can have multiple options for a fraction of the cost. 
Don't be afraid to make a statement with your watch 
While your suit will often be the first thing someone notices and will make you look sharp and sophisticated, it's your accessories that will make you stand out. Fun tie bars, cufflinks, watches, or shoes can take your look to the next level. 
If it's for your wedding day, add a personal touch 
Especially if you'll be buying a new timepiece for the occasion, take the time to have your initials or wedding date engraved on the metal at the back of the face of your watch or embossed into the leather band. Even when you wear the watch later for other reasons, you'll have a sweet reminder of the day you bought it for. 
Considering watches for your groomsmen gifts? Check out the options in our gift shop. For more style tips check us out on instagram and email any questions you have to style@thegroomsmansuit.com.