What to Wear for Engagement Photos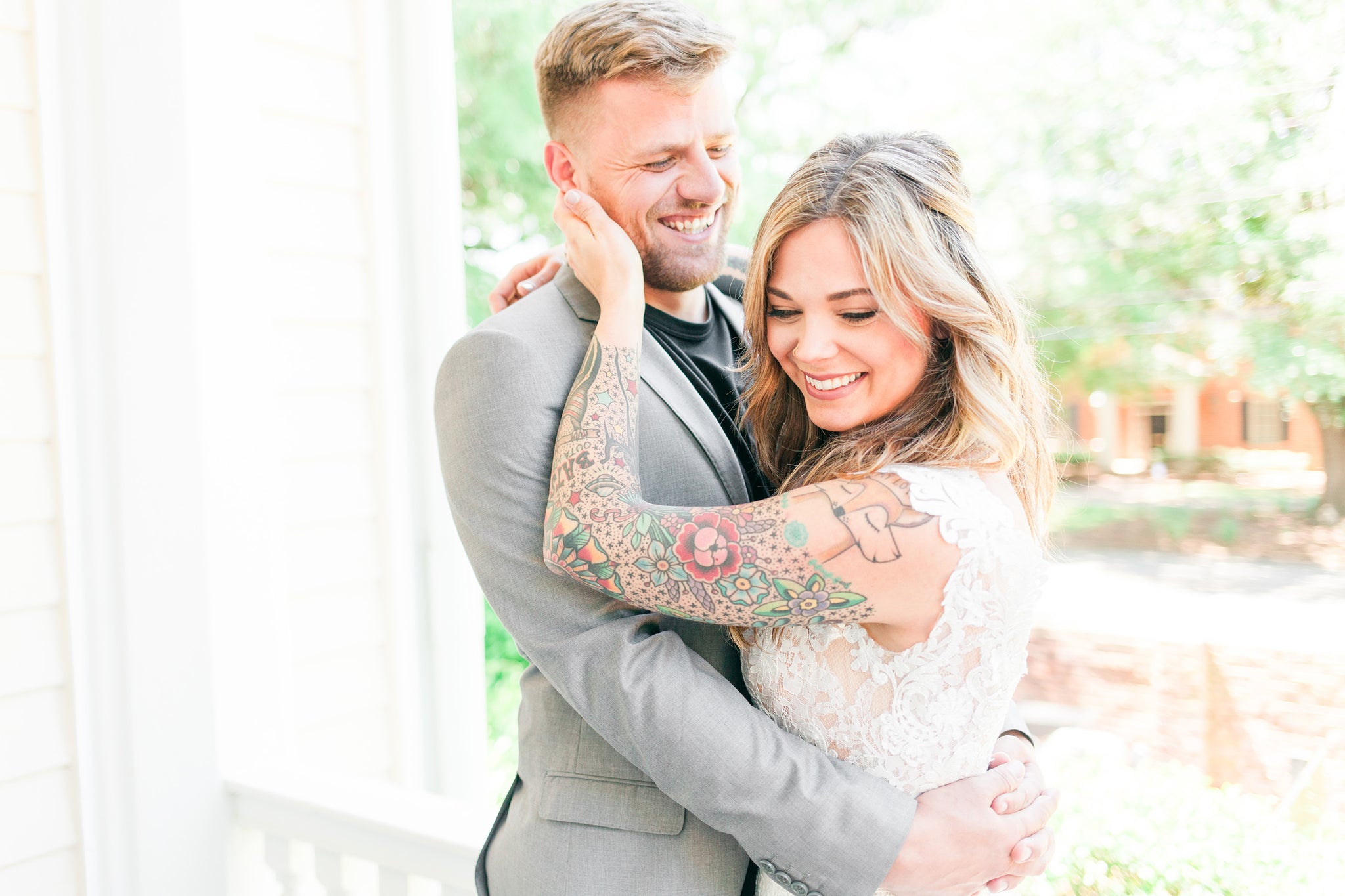 Congrats on your engagement! With wedding planning well under way you're probably starting to think about sending out those Save the Date cards and creating your wedding website. Couples typically include photos of them in these because this is a celebration of you after all! Here's a few engagement photo ideas for your attire:
Match the formality of your wedding 
If you're hosting a black tie wedding you probably won't take your engagement photos in jeans and a t-shirt. While you don't have to wear a tuxedo, think about wearing a full suit and tie in a classic color like navy or charcoal. This shows your guests that they can expect an elevated event without overdoing it. For the bride, our women's tuxedo in white is the perfect look for elevated engagement photos and you can re-wear it at your rehearsal dinner!
Match your significant other 
When you're planning your look for your photos, definitely coordinate colors with your significant other. Take into consideration the time of year and try to find a way to incorporate your wedding colors. For example, if your main wedding color is ice blue, pair navy dress pants with a pale blue polo and have your bride-to-be sport a light blue dress or even our light blue women's suit!
Go with a theme 
Have a love for Harry Potter or The Avengers? Why not include your favorites in your photos?! Bring props with you like Harry's glasses or a wand or wear a Captain America t-shirt underneath your navy blazer. 
Stay true to yourself 
If the only time you'll ever wear a suit jacket will be on your wedding day, you don't need to wear one for your engagement photos. Consider wearing dress pants with a crisp dress shirt with an open collar. If you're having a rustic event, leather suspenders can add some personal flair. 
Have fun 
While your wedding photos will be ones you'll treasure for the rest of your life, you may realize that you use your engagement photos more around your house and for profile photos on social media. This is because they look like you in everyday life, without the makeup and editing effects of a professional photographer. For the location of your engagement photos, stop at your favorite bar or restaurant, the location of your first date, or walk around your neighborhood. When you're comfortable your photos will look so much better. Jeans and a blazer are perfect for this low-key style shoot. 
At The Groomsman Suit, all of our items are sold separately and are to keep! So you can purchase just a jacket or a pair of pants for your photos and come back later for your full wedding day look. If you need sizing help or more style suggestions reach out to our team at info@thegroomsmansuit.com. And be sure to tag us in your photos @thegroomsmansuit.