Suit-ology 101; The "Drop"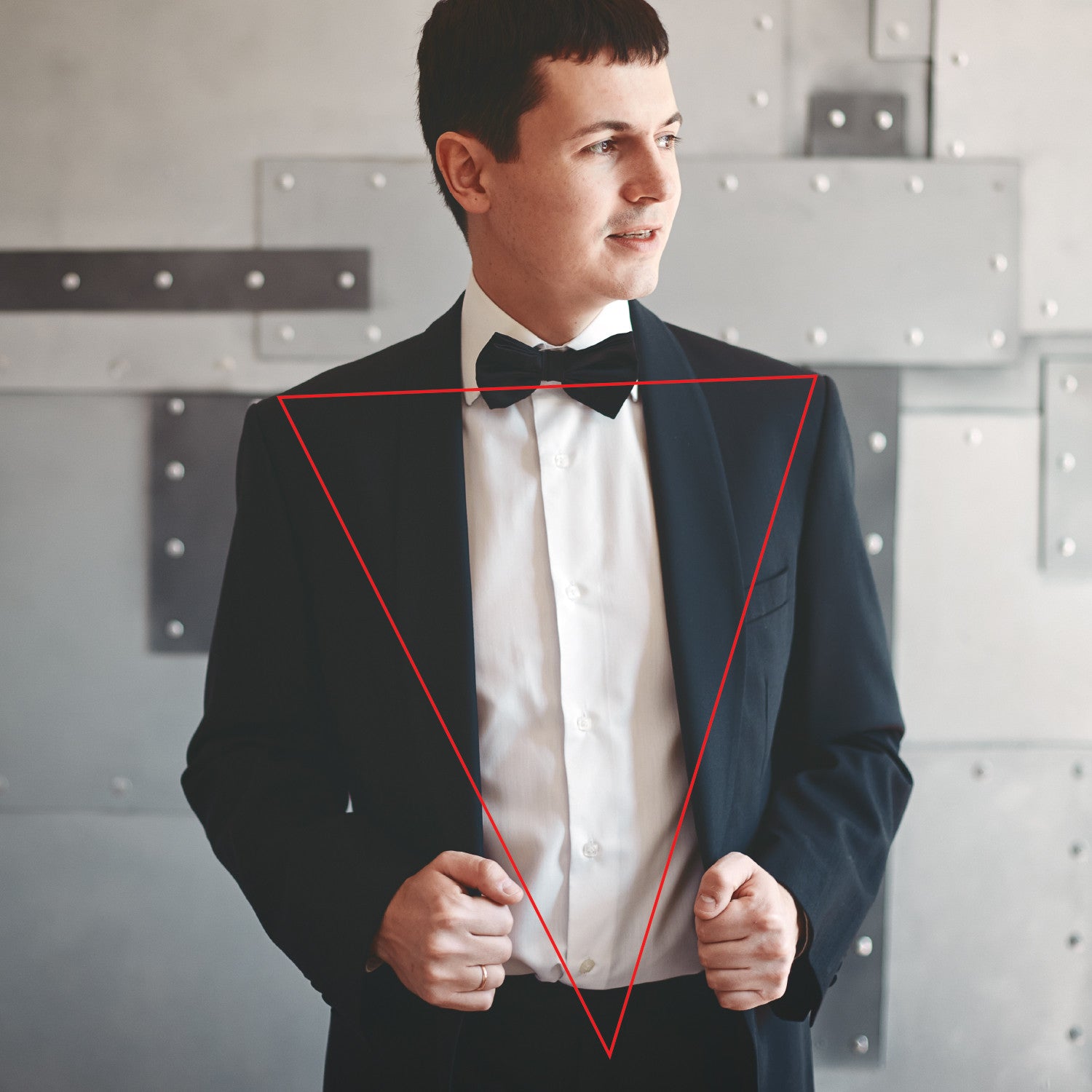 There are a lot of terms associated with suiting that aren't so straightforward. While you can become an expert in the super 100s and distinguish between half and full canvas suits, at SuitShop we believe that the pant break, chest-to-waist drop, and cut are the most important elements to the look and fit of your suit or tuxedo. Here is everything you need to know about your chest to waist ratio, a.k.a. the "drop," and how the retail industry applies it to suiting.
The drop refers to the difference between a man's chest and waist measurements or jacket and pant size. For example, if your chest measures 44 inches and your waist is 40 inches, then you have a four inch drop from your chest to waist. Typically, if you wear a 40R jacket with size 32 pant, then you have an eight inch drop. To understand where chest and pant measurements are taken, you can watch this quick video.
The retail industry has standardized the drop to be 6 inches with the most common jacket/pant combinations being size 40/34 and 42/36. In the world of men's suiting, pairing jackets and pants together as a set is the most cost effective way for retailers to sell suits. As a set, a jacket and pant are considered one garment and manufactured together. Logistically, this simplifies inventory management and minimizes odd sizes left unsold.  Suit sets are typically manufactured with the standardized six inch drop for modern fitting suits and a seven inch drop for slim cut suits because the "average" guy can usually fit into one of those two options.
The problem with this is that "average" accounts for only about 25% of men. For everyone else, they either make alterations to off-the-rack suits or find brands that will sell jackets and pants as separates. Unfortunately, buying a suit as separates often comes with a premium price tag because retailers consider selling separates as more of a hassle even though it is so much more convenient for the customer and can ensure a much closer to custom fit depending on the brand. 
At SuitShop, we started selling our suits as separates from the very beginning because we didn't want to force men into a jacket and pant combo that wasn't ideal for their build. Fit is key to looking sharp in a suit or tuxedo, which is why we sell ours as separates offering over 50 sizes in every style with two fit types and three lengths. We are really proud to be one of the few brands doing this at such an affordable price!