A Look Back at 2016; The First Year of The Groomsman Suit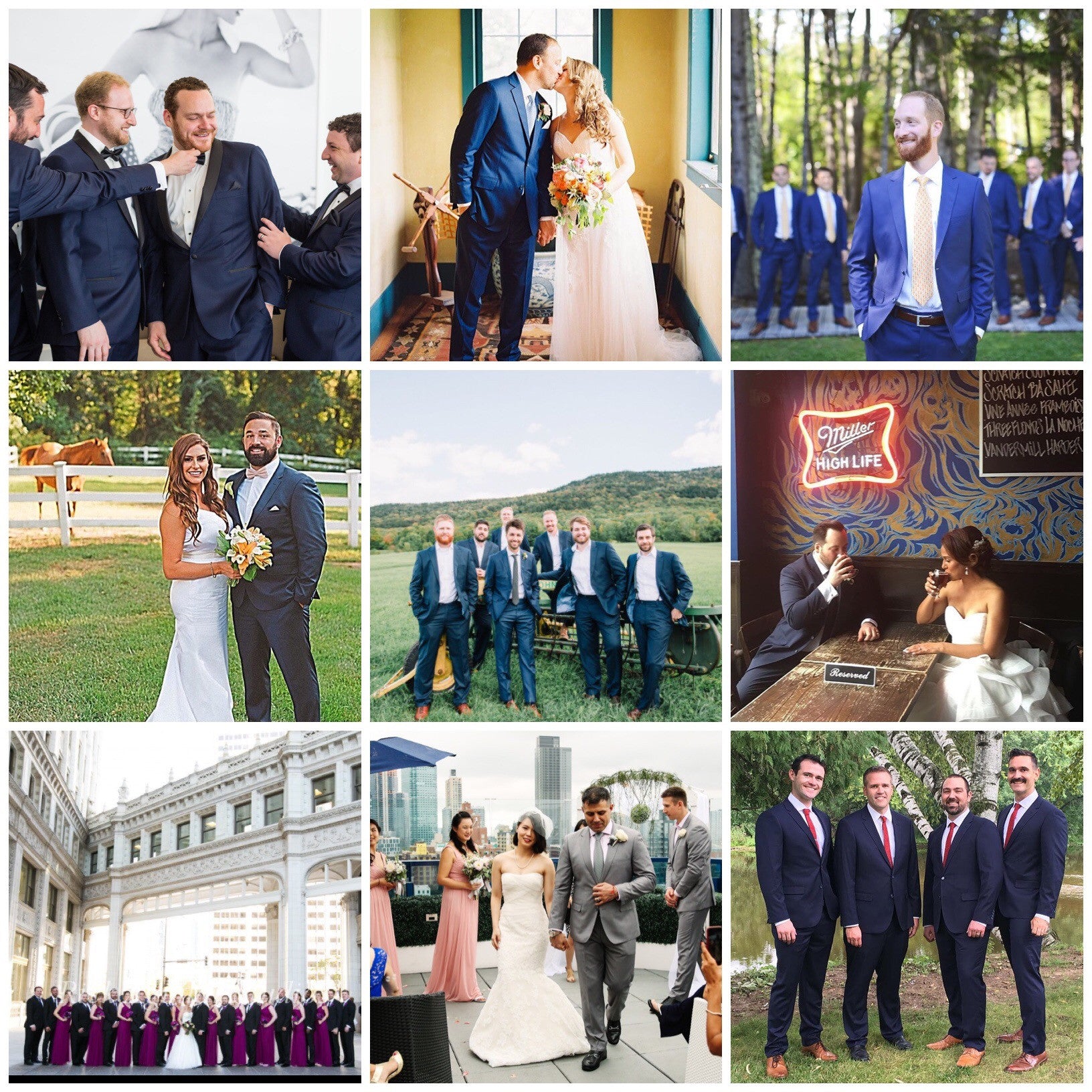 It's truly a dream to be able to even write this post. This time last year, The Groomsman Suit was just coming into form and its launch was still to be decided. As they have time after time over the course of the year, stars aligned and we were able to launch TGS on Kickstarter. Since our first day on February 17th, 2016, TGS has exceeded all of our expectations, pushed us so far beyond our comfort zone, and become the most fulfilling thing we've ever done. Here are some quick stats and highlights from our first year and photos of some (not all) of the weddings we've had the honor to be a part of.
Almost 100 suits sold in our first month exceeding our Kickstarter campaign goal by more than 30%
Selected out of 1700 companies as one of 10 small businesses to receive a FedEx Small Business Grant
Orders are coming in from all over the US and internationally
Achieved a milestone by registering our 500th order in early December, 2016
Outfitted groomsmen and bridesmen in over 30 weddings in 2016. Visit our real wedding page to see these weddings. 
Been rated 5 out of 5 stars in customer reviews along with testimonials such as:

"I love the color and the fact that the suit travels well. I had it pressed and it stayed wrinkle-free even after it had been in my suitcase for a full day!" ~ Mohamed S.
"Awesome suit! I wore it for a special event and it looked great. I have told multiple friends and family members about you. Fit was awesome and the cut was great. I like the inside pocket. J" ~ David T.
"We received so many compliments from our wedding guests about these suits and several guests have already ordered from TGS for other weddings that they are in." ~ Kenny and Julia Mitchell
Of course, none of this would have been possible without the support of our family and friends. We are so very grateful for each and every one of you! 2017 is shaping up to be an amazing year and we look forward to sharing it with you. Wishing you all the best in the new year ahead!
Love,
Jeanne and Di