Should I cancel my wedding due to coronavirus?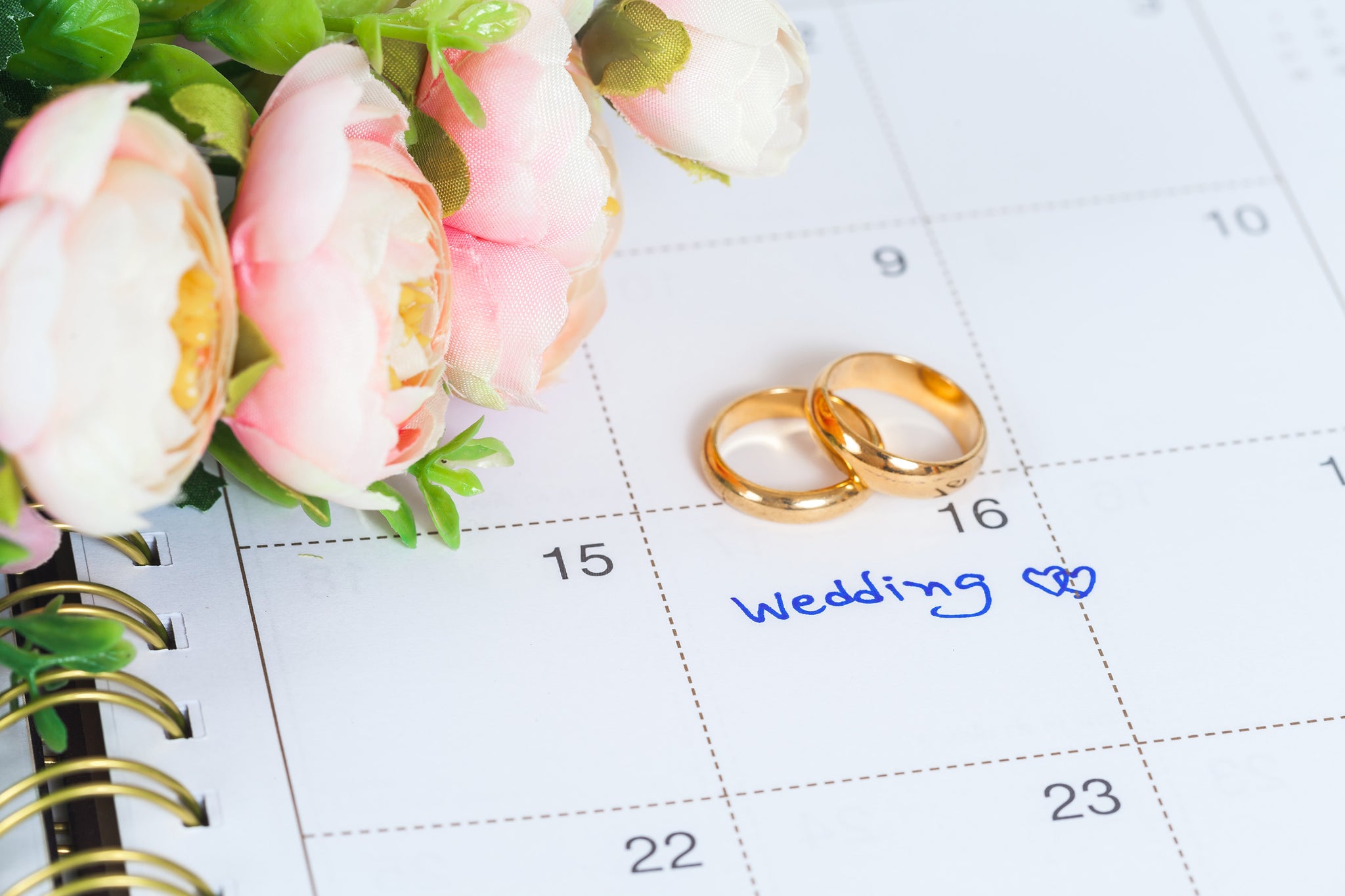 We are living in unprecedented times where it's hard to decide what the right thing to do is. If you are one of the nearly 4.5 million people planning a wedding this year, you are likely keeping a close eye on your news alerts hoping for an end to the recommended social distancing, limited group gatherings and closures of restaurants and bars.
If your wedding date is in the near future you have probably already contacted all of your vendors to get their opinions and discuss options for refunds and rescheduling. Most companies are making up these policies in real time, as this situation has never happened in the US in our lifetime. Many venues and wedding vendors are working with couples who have been affected by recent closures and group gathering restrictions to find alternative dates for their weddings later in the year. Of course, with 2020 being THE year to get married, many venues were booked up a year in advance.
Tionna, planner and owner of Wedicity in Chicago says, "For those that are hosting weddings between now and the end of April, stay safe, stay healthy and keep your guests and larger community in mind. In lieu of a large ceremony, host an intimate gathering of immediate family only to take part in your union.  Technology allows loved ones both near and far to actively participate in your big day!" Have a friend or family member record or even live stream your ceremony. You'll keep everyone as safe as possible and still get to exchange vows with the love of your life. 
If you still have your heart set on having that perfect traditional wedding, all hope is not lost! Venues and wedding vendors are working harder than ever to accommodate their couples for alternative dates. Michelle, planner and owner of Nora Events in Chicago, says that as a planner, "We're working closely with our industry friends to provide great options to our couples looking to postpone their wedding date. This too shall pass and together we will ensure to get you back on track with planning the day of your dreams!"  All businesses are taking a hit during this health crisis and holding out hope that they will bounce back after this is all over. That means event spaces and restaurants will be getting creative with how they can accommodate additional weddings in the future. Consider a Thursday, Friday or Sunday for your new date. Your guests will be delighted to have something to look forward to and with airlines and hotels giving credits on all booked travel, they will easily be able to reschedule flights and accommodations. 
If your wedding date is later in the year, we recommend you stay positive and continue to plan everything as intended. There are many companies that offer wedding planning resources that you can do from your home. Check out our list of favorite home trial companies here. No need to leave your couch! 
At The Groomsman Suit, we offer a Fit Finder tool with over 90% accuracy so you can find your size, no measurements required. We have a Free Home Trial for couples looking to check out a suit at home before making a purchasing decision and offer free returns and exchanges in the US on all orders. Not sure what color will best fit your theme and venue? You can schedule a Virtual Showroom Appointment to talk with a stylist face-to-face about your wedding style from the comfort of your own home! You can also find our tips on our Style Blog and order swatches of all of our colors before purchasing. In these modern times, SO many companies are offering exclusively online options for couples, check out this list for more vendors. 
Already changed your wedding date? Read our list of silver linings to postponing your wedding. Have a question about getting your size right at home? Need someone to listen to your concerns or discuss the best toppings for the nachos you're about to eat during your next Netflix binge? We're here for you! We can be reached at info@thegroomsmansuit.com or via phone at (773) 303-6006. Our thoughts are with you and we hope for the health and safety of you and your loved ones.