Short Suits for Weddings?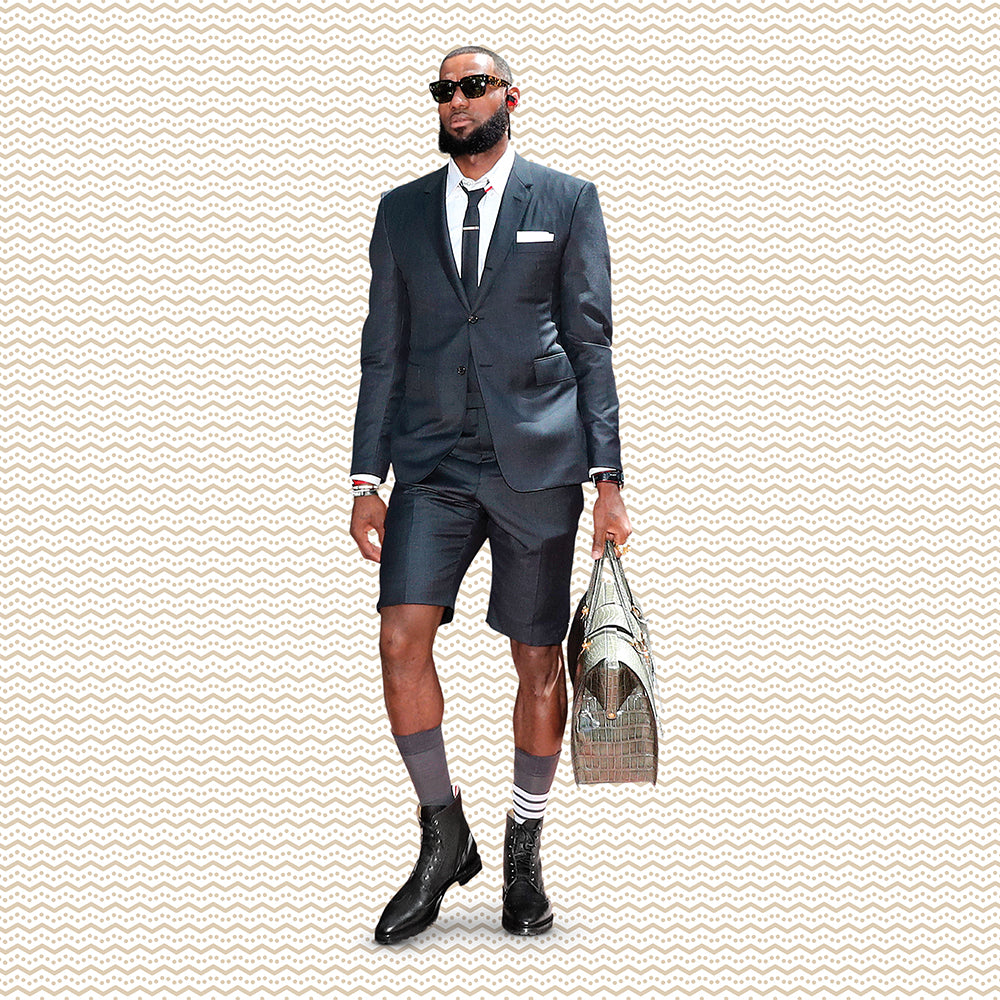 QUESTION:
Hi TGS! I am a huge fan of Lebron James and his style.  Last year, he wore  a shorts suit during the NBA finals that got mixed reviews but I thought it was a pretty cool look!  I have been wanting to try this type of look but not sure if it is wedding appropriate.  I also don't know how to do it (or how to do it well).  I am just trying to figure out if I can pull it off and not look like a clown...lol...   Any advice you can provide would be appreciated.  
ANSWER:
Yes, I am very familiar with the look that Lebron James wore last year to the NBA Finals game!  Many people with conservative fashion styles didn't understand the look but the fashion forward crowd definitely understood that he was helping to usher in a new trend of short suits.     In most instances, a suiting jacket would be paired with the matching trousers, not shorts.  But if we look to our Bermudian friends across the Atlantic Ocean for inspiration, shorts or worn for business, casual, and occasion dressing without hesitation.  This can certainly be a wedding appropriate look in consideration of the wedding venue, level of formality of the event, and the climate.
One great way to try the Lebron James shorts suit look for the wedding day is to purchase the TGS Charcoal Gray jacket and trousers.  Take the trousers to your local tailor to have them professionally cut into shorts.  A reference image of this look could be helpful for the tailor as well.  That way, they'll have a visual on how you want the look to fit and where you want the shorts to fall.  Remember not to make them too short or too long.  Generally speaking, the shorts should be the length of a Bermuda short which falls roughly about 1 inch above the knee.  Also keep the styling the same as if you were wearing a suit with full length pants.  A nice crisp white shirt, necktie, pocket square, dress shoes, and we would advise no socks (or a no-show sock).
Good luck!  Be sure to send us photos from the day!
Image Credit: Sports Illustrated