Retail Startup, The Groomsman Suit, Wins Ernst & Young Midwest Entrepreneur of The Year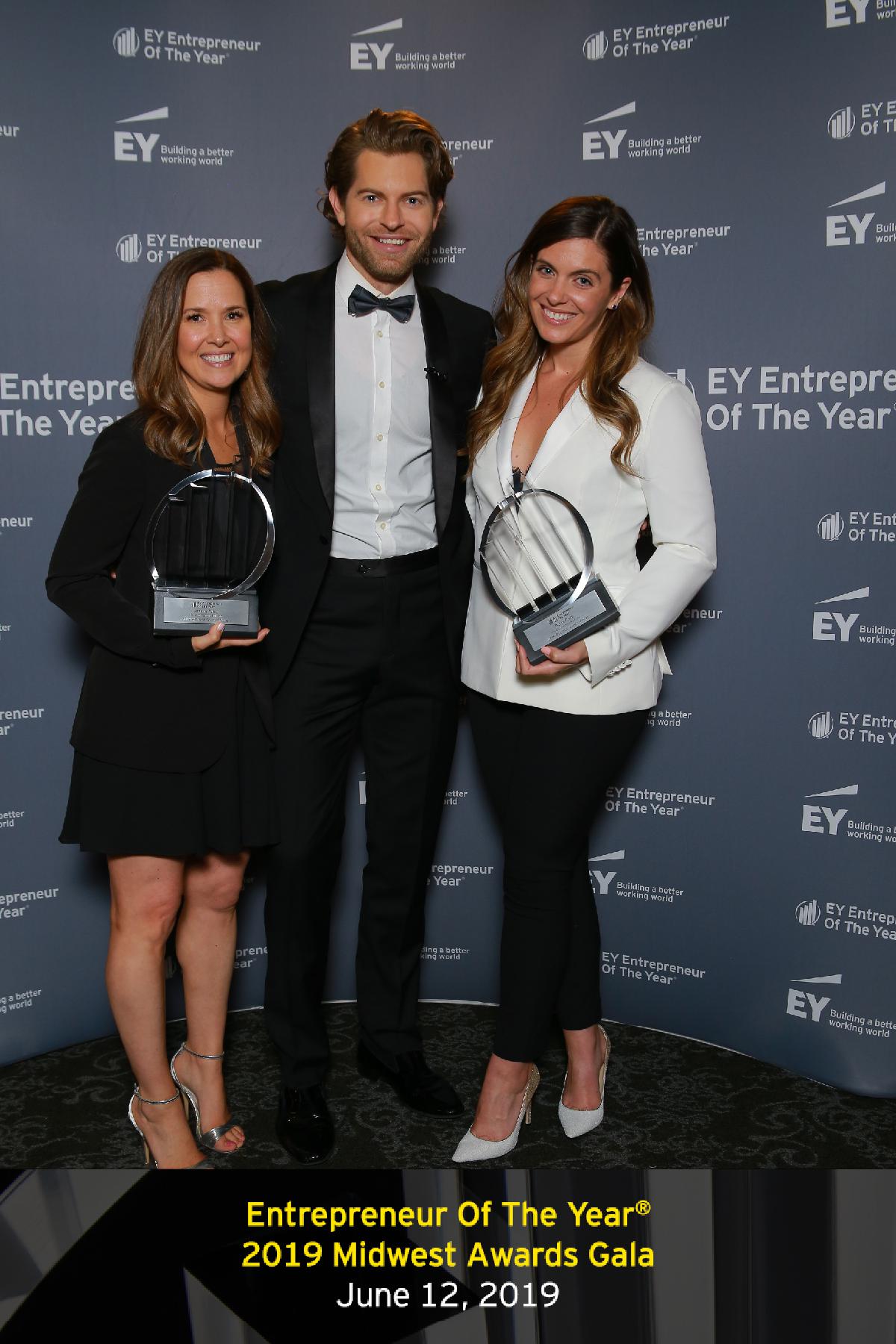 The Groomsman Suit co-founders, Diana Ganz and Jeanne Foley have been named EY Entrepreneur Of the Year 2019 Midwest Award recipients. The award recognizes entrepreneurs who are excelling in areas such as innovation, financial performance and personal commitment to their businesses and communities.
"We are thrilled to be recognized for this award, alongside a number of other incredible entrepreneurs from around the Midwest," said Jeanne Foley, co-founder of The Groomsman Suit. "Our team has worked hard in the last three years to get TGS to where it is today and it's very rewarding to be acknowledged for that hard work."
The idea for TGS came to Foley after her own wedding, where her siblings had to pay for low-quality tuxedo rentals which needed to be returned the next morning. Now, for less than $200, men can purchase a suit or tuxedo they can keep.
"This accolade comes at a very exciting time for TGS," said Diana Ganz, co-founder of The Groomsman Suit. "We recently launched a children's line and we're gearing up to launch our women's line. We're extremely grateful to have been chosen for this award, especially during such an exciting time for our business."
As Midwest award winners, Foley and Ganz are now eligible for consideration for the Entrepreneur Of The Year 2019 National Awards. The overall winner will be announced on November 16, 2019. Follow their behind the scenes journey on instagram and stay up to date on the latest TGS News!