Pocket Watch for Wedding Day?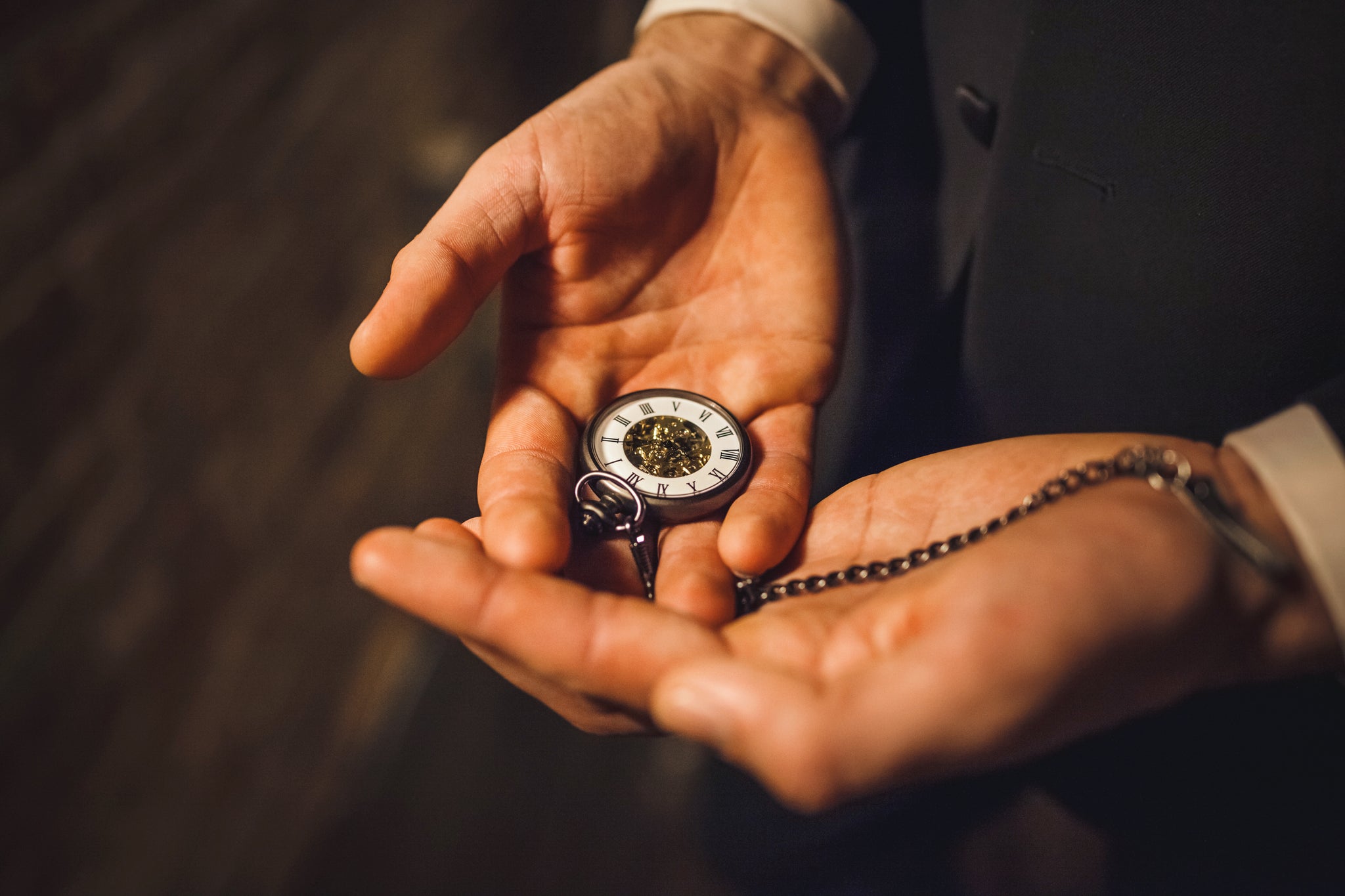 Question: 
Hello TGS!  I have an antique pocket watch that was passed down to me that once belonged to my late grandfather.  Is there a way for me to wear this on my wedding day this coming October or are pocket watches not popular anymore? I, along with my groomsmen, will be wearing the TGS Navy Blue Suit for the wedding.
 
Answer:
Thank you for writing us and congratulations on your engagement! You can most certainly use the antique pocket watch for your wedding day look!  We like to encourage couples to include special items in their wedding day look or décor that have special meaning because that makes the wedding even more authentic to who you are as a couple.  Even if your guests don't necessarily know that you are wearing a family heirloom, it will be special to you and when you look at the pocket watch throughout the day, you will think of your grandfather.  In order to best pull off wearing a pocket watch, you should consider wearing the TGS Navy Blue Vest with your suit as pocket watches are typically worn with a vest (waistcoat).  To place the pocket watch, put the watch end in the left vest pocket and run the chain through the third button hole from the top of the vest (before fastening this button). Then, hook the chain end of the pocket watch to the outside of the right vest pocket.  Adjust the draping on the chain to make sure it is nearly symmetrical on both sided and then finish by fastening the third button. Remember when wearing a pocket watch there is no need for a wristwatch so leave that at home on the wedding day! And if you don't want your groomsmen to be left out on this look detail, consider gifting them a monogrammed pocket watch for a groomsman gift.  It is not antique, but certainly a nice gesture nonetheless.