Philadelphia Bachelor Party Ideas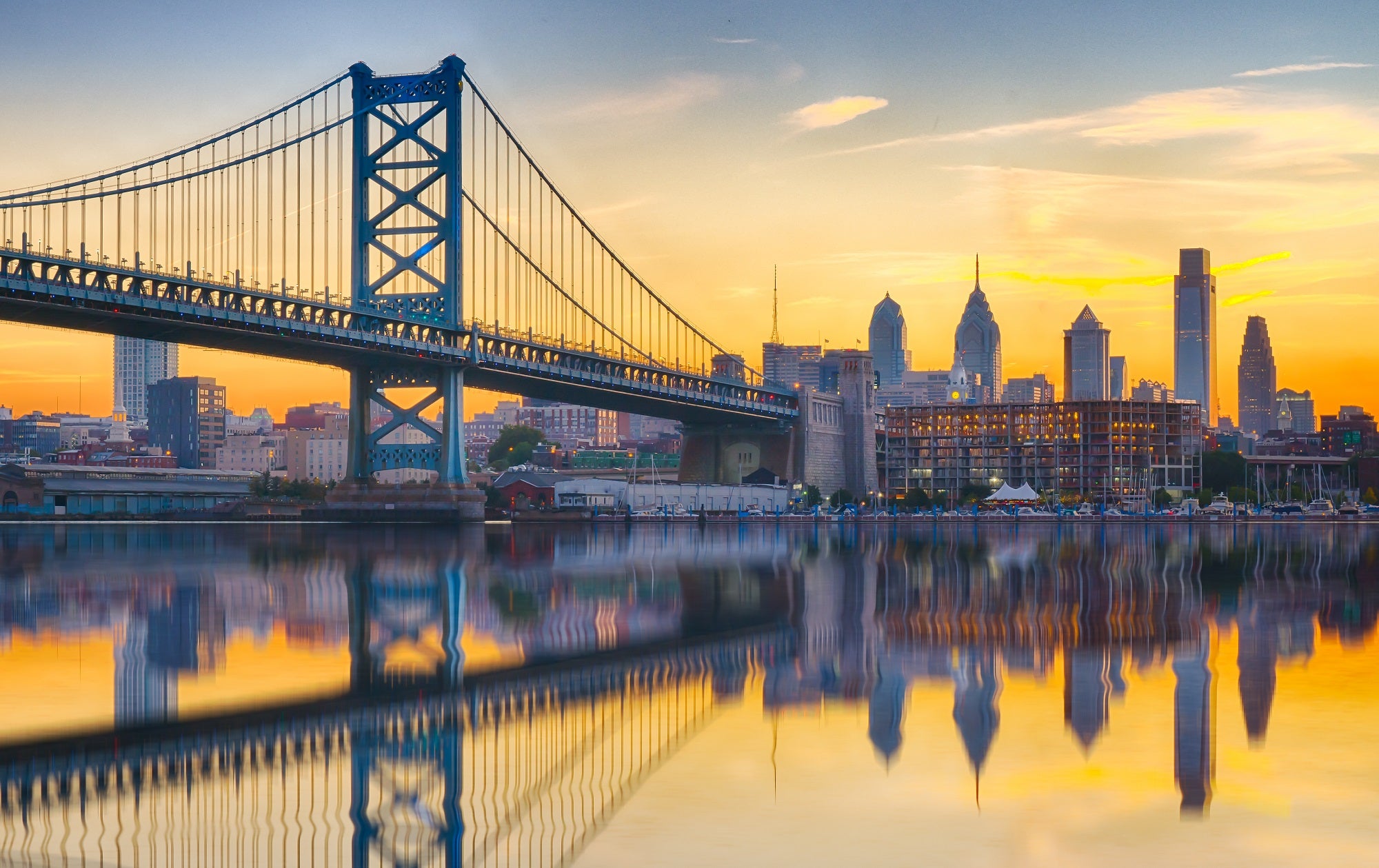 Weddings and all of the detail planning leading up to them should be fun but sometimes end up being a bit stressful and expensive.  Of course, you want everything to be perfect and, in the end, the wedding day will turn out great, but in the process, you must make time for fun! And one of those moments of fun should be your bachelor party as the groom.  Some guys decide to keep it local if most of their groomsmen and friends are nearby, while others pick a fun out-of-town destination. One city that is top on our list for bachelor fun is Philadelphia!  Affectionately known as Philly and the home of brotherly love, Philadelphia is a great place to meet up with your bros to celebrate your upcoming change in relationship status.
 
CATCH A GAME
If you're traveling to Philly during football season, consider attending an Eagles game!  How could you not?!  The excitement of the fans and the stadium cheers will be so much fun for you and the fellas.  Of course, VIP seats are preferred for the best view of all of the major plays, but if that's not in the budget, don't sweat it.  Part of the fun will be grabbing some beers and watching the game with your guys.  Plan some activities before and after the game to make a full day of it, and don't forget to wear your jersey!
 
BREW WITH THE BROS
You have to check out the City Brew Tour to have amazing craft beers without the hassle or designating one of your guys to drive!  This tour includes a guide that does all the driving for you so drink up but responsibly, of course.  The tour normally is anywhere from three to five hours so there will be plenty of beer, food and history to keep everyone occupied and entertained. 
 
CLUB HOP
Explore some of the best nightlife on the East Coast in Philly!  The city is a cultural mashup so there are a host of great lounges to consider as well.  It all depends on the vibe of your crew.  For a more chill, grown man vibe, consider the brand-new City Winery. This hotspot is a winery, restaurant and concert venue all in one.
 
DINE ON A DIME
You might have some foodies in your squad, but this might not be the best time for fine dining – at least not for the whole weekend.  You cannot come to Philly without getting cheesesteaks!  It's kind of like an unspoken rule that any weekend in Philadelphia must include Philly cheesesteaks. Hey, why not even try out a few of the most notable places!  Try Tony Luke's, Pat's King of Steaks, and Geno's Steaks to see which is the best.  Philadelphia also has numerous food trucks worth trying, especially while out and about enjoying your other bachelor party activities.  Try asking locals to hear about their favorites.  They surely won't lead you astray!
 
LADY LUCK
If you and your guys are the gambling type, consider heading to a local casino to try your luck.  SugarHouse Casino is open 24 hours per day and includes plenty of games tables, slot machines, and restaurants so you can play (and eat) until your heart is content. As another option, consider Harrah's Philadelphia Casino and Racetrack.  This casino has many slot machines and games to choose from along with horse racing. Good luck! Hoping you hit it big!
 
BACHELOR PAD
Even if you and your buds live in Philly, you may want to consider getting a cool Airbnb or hotel suite to stay in during the bachelor party weekend! Fortunately, Philly has some great new lodging for you to try out.  If you are into boutique hotels and design-centric spaces, check out Lokal Hotel – Old City.  This unique hotel will introduce you to the concept of "invisible service", the first of its type in Philadelphia and allow you and your guys to be close to all of the places you will enjoy throughout the weekend.
 
GET SUITED
Of course, we couldn't provide a list of suggestions for you and your groomsmen without offering an invitation to our newest showroom location – guess where – in Philly!  Drop in and say hello to The Groomsman Suit team and while you're at it, try on look options for the big day.  If you and your groomsmen are going to be together for the weekend, why not check groom and groomsmen attire off the list of things to complete before the wedding day!  We will get you sized, your orders placed, and send your looks to your home via express mail so you have no extra baggage to bring after the guys weekend.  We look forward to meeting you all! 
 
Not sure where you're going to have your bachelor party? Check out our list of Bachelor Party Ideas to help get you started. Whether you spend your weekend beer tasting, food tasting, or gambling, the most important thing is that you commemorate your new journey into marriage with an ultimate weekend spent with your best buds! Relax, enjoy, and take lots of pics! Because if it's not posted, it didn't happen! Just kidding.  Have a wonderful time!
For additional wedding planning tips, read our article on Wedding Planning Tip for Grooms: Six Ways You Can Help Your Bride Plan.
Related Articles
Liquid error (sections/article-template line 1056): Could not find asset snippets/recommended-article.liquid Liquid error (sections/article-template line 1058): Could not find asset snippets/recommended-article.liquid Liquid error (sections/article-template line 1060): Could not find asset snippets/recommended-article.liquid