Midwest LGBTQ+ Wedding Giveaway June 2019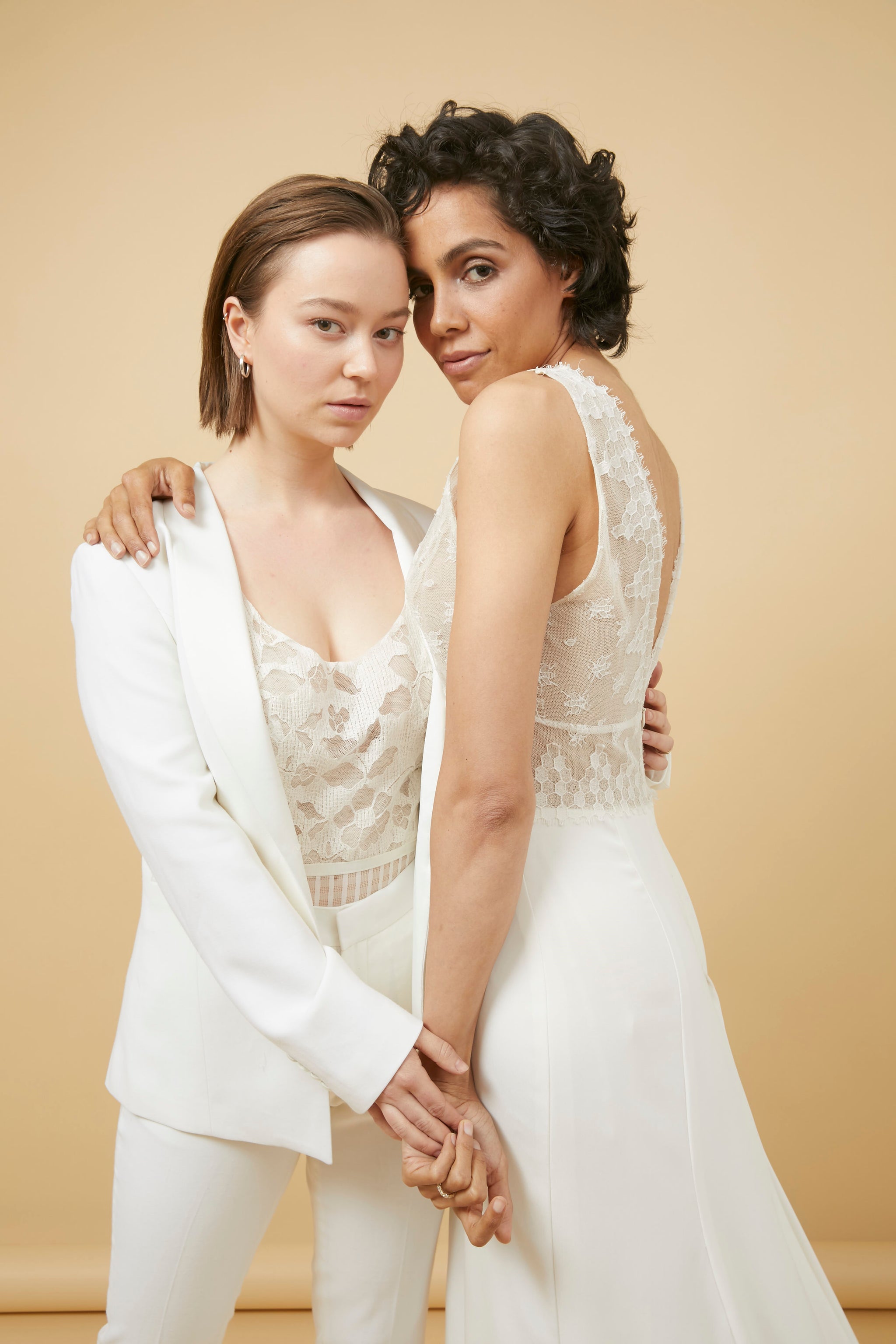 It's June and in honor of pride month we couldn't be more excited to partner with some of the best wedding vendors in the Midwest for the Midwestern Pride Wedding Giveaway. One lucky LGTBQ+ couple will win the wedding of their dreams worth over an incredible $32,000 at The Haight on March 8th, 2020.
At The Groomsman Suit, we have always embraced our couple's unique wedding styles and personalities. Over the years, we have seen in increase in the "unconventional" wedding party: rather than only having bridesmaids and groomsmen so many couples are incorporating their groomswomen, bridesmen, and best persons into their wedding days. This was a big motivator to perfect our women's line debuting in the fall of 2019. It is our goal to carry options, sold as separates, that will fit any body. And, this giveaway couldn't have come up at a better time as we continue to embrace the diversity and inclusion of our customers.
The grand prize of this giveaway is a complimentary wedding for up to 100 guests and includes the venue, photographer, wedding planning, catering, bar, florals, entertainment, attire, invitations, signage/calligraphy, tabletop rentals, officiant, and dessert. An engagement photo shoot, as well as the wedding, will also be featured on Indie Wed and Equally Wed.
Get your application for the giveaway in by July 7th, 2019. We can't wait to read your stories! And, don't forget to follow each and every vendor on instagram to complete the application process:

Equally Wed
Indie Wed
The Haight
Glass & Grain Photography
True Cuisine
Rosewood Weddings
Mignonette Bridal
Toast and Jam DJs
Posies and Pine
Paper Love Club
Maison Blanche Lettering
The Groomsman Suit
Anita Weds
Windy City Dinner Fairy
Nimble Well