How to Fold a Suit in a Suitcase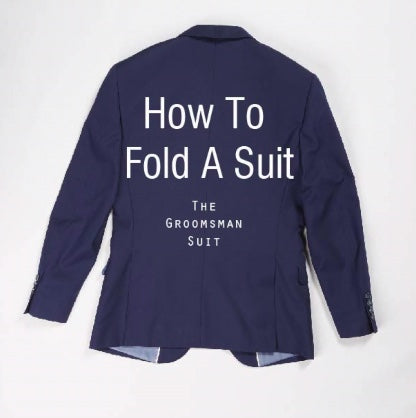 It's the time of year many of us find ourselves jet-setting to destination weddings or busy with business trips. Even if you don't have any travel on the horizon, knowing how to pack a suit is always handy. Especially, because airlines are constantly restricting luggage options and if you don't want to pay a fortune, you're going to want to consolidate everything to one carry-on. But wait, how the heck can a suit be folded so it's not a wrinkled mess? 
Here are eight simple steps to folding and packing your suit like a professional jet-setter:
Step 1 – Un-button jacket and lay it face-down
Step 2 – Flip collar up and fold left shoulder of jacket back
Step 3 – Pull right sleeve and shoulder inside out
Step 4 – With the left sleeve laying smooth and flat, tuck the left shoulder into the right shoulder 
Step 5 – Fold jacket in half
Step 6 – Fold trousers along crease to preserve the crease down the leg
Step 7 – Place folded jacket on the center of trousers
Step 8 – Fold trouser bottoms over jacket and finish by folding top of trousers over
At The Groomsman Suit, we're dedicated to helping our guys look sharp for special moments. From understanding the keys to a great fitting suit, to finding the perfect pant length, to packing that suit in your suitcase, we're here to help every step of the way!