Essential Grooming Tips For Your Wedding Day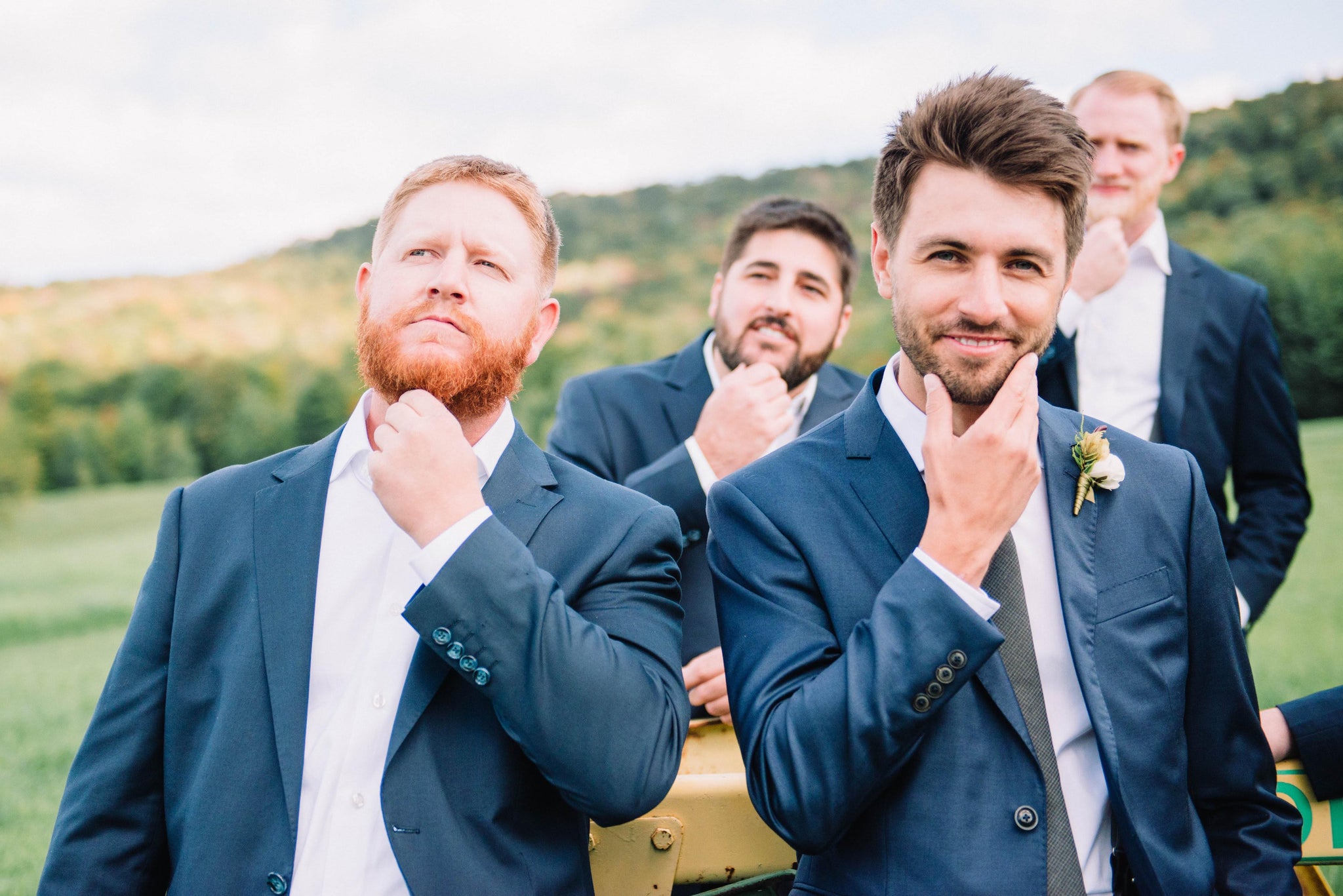 Photo Cred: L'amour Fou Wedding
66% of grooms choose to get married in a suit, rather than going for a tuxedo option, according to a recent survey by The Wedding Wire. What you wear is extremely important on your big day, but so is making sure that you are well-groomed. The suit may look smart, but having a bright smile and neatly-styled hair will help you to feel confident on your big day. In the week coming up to your wedding, make sure that you make the necessary appointments to get ready. Then you will stand out at your wedding for all the right reasons. 
Teeth cleaning
The first thing your partner will notice about you when they walk down the aisle is the big smile on your face. The impact won't be as great, though, if your teeth aren't sparkling. The week before the wedding, make an appointment with your dental hygienist and have your teeth and gums professionally cleaned. Make sure that you then avoid food and drinks that are going to stain your teeth, such as red wine. If you have dental veneers, make sure that you brush using a non-abrasive toothpaste. The outside of veneers are delicate and need gentle cleaning and flossing to keep them looking great. 
Beard styling
 A well-groomed beard looks good and will be smooth to touch. The day before your wedding, head to the barber's and get your beard groomed and styled. A good barber will be able to advise you on the products to use on your beard and give tips for styling, especially if you have a longer beard. If you want to have a soft beard, it is worth using a conditioning treatment a couple of days before the wedding. A nourishing balm will soften and protect the hair, leaving it not only feeling great, but also easier to style. Look for one containing natural oils such as Cedarwood and Geranium so that your face smells fresh and clean. And, don't forget to read our list of facial hair do's and don'ts. 
Hair care
Make sure that you book your wedding haircut well in advance. Many grooms choose to book a stylist for the morning of the wedding to look after the groomsmen. This means that everyone will be looking dapper, and it will be a fun occasion that you'll remember (just don't forget the buck's fizz). If your hair is thinning, don't be tempted to try a comb-over for your wedding day: just get a good haircut that will suit your hair and your face shape - it will be far more flattering. Avoid using hair dryers or straighteners on the big day, or you may find that your hair becomes frizzy later in the day. Just shampoo it twice, condition it, and leave it to dry naturally. Don't be too heavy-handed if you're using product - it's better to have hair that your partner just wants to run their fingers through. 
It is important for every groom to look well-groomed on their wedding day. It will help you to feel happy and confident as you step forward to say "I do!"