Bachelor Party Ideas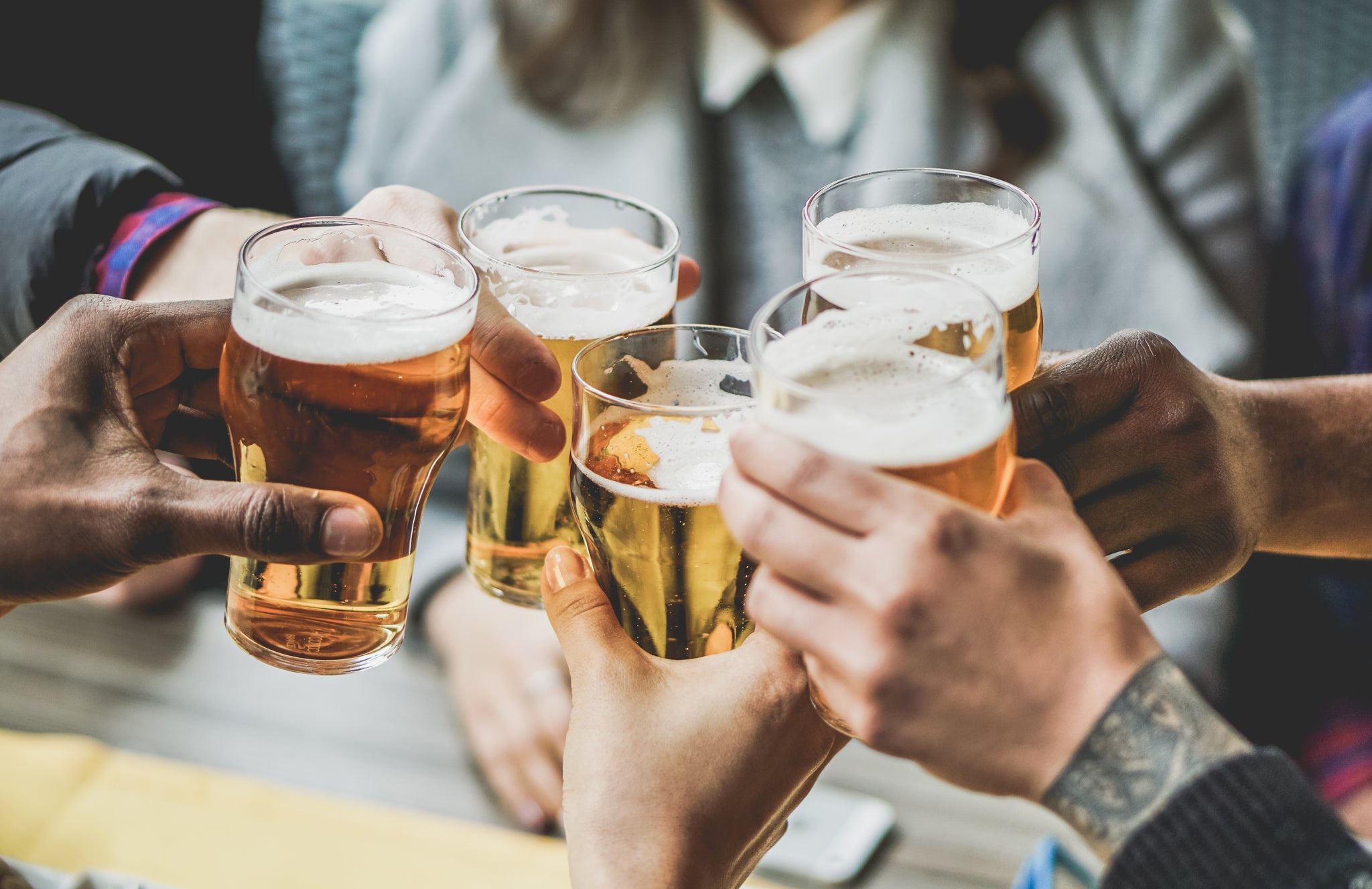 In this age of Instagram, Snapchat and our beloved social networking matriarch Facebook, every groom is looking for an epic bachelor party to post and share with their social media friends and followers.  It there aren't pics of the events, did it even happen?  Here are a few cool ways to stand out and have an extraordinary bachelor party with your friends  – before you say 'I Do'!
 
TRAVEL TO UNRAVEL
If you are into parties, bright lights and pure unadulterated fun, try taking a trip to Miami or Vegas.  It is an understatement to say that there are tons of things to do in both of these cities.  Get your guys, grab your bags and head out to Las Vegas for great weather, black jack and poker – especially if you are into to competition and games.  Casinos are loads of fun, even if you are not a professional gambler, and that mixed with all of the day parties that Las Vegas has to offer will make you feel like you're cloud nine! Exactly what you need to unwind with your guys before the wedding day.    
If the gambling and day parties would get old for you and your crew, head down to Miami to kick-off your bachelor party.   There is always a sight to see on Miami's South Beach!  Spend your days catching some rays on the beach and your nights enjoying the dining and entertainment that walking up and down Ocean Drive and Collins Avenue has to offer. Or, step it up and rent a party bus for the evening to take to you to all of the hot spots. It is enough stimulation to last you for an entire year!  Plenty of beautiful people and people watching.  Whether east coast or west coast, the idea is to travel to unwind and have a bro getaway!  Let loose!
Planning a bachelor party in Chicago or Philadelphia? Having showrooms in both of those cities, we've got all the top tips and recommendations for a fun weekend. Check out our complete guides bachelor parties in Chicago and Philly.
 
ADVENTURE SEEKERS
For the more outdoorsy groom and his men, a camping, fishing, sky diving or hiking trip could be the way to go!  Obviously, this is for a specific type of groomsmen group so if the majority of your guys aren't feeling the idea, you might want to reconsider.  Fishing is a pretty low impact sport so that will likely be the most palatable for the attendees.  While camping will allow you all to tap into your inner boy scout – roughing it in the great outdoors for a couple of days away from it all.  Hiking or sky diving would be for more active guys who can withstand the possible high altitudes and slightly dangerous conditions. 
 
BROS WHO BREW
The notion of bros who brew is kind of similar to ladies who lunch but a little less classy, in the best ways!  Take your guys through an exciting bar crawl in an exciting locale or even better – a few local breweries for the best ale out there.  Beer and bros go hand-in-hand so this is an easy one that could lead to some debauchery but what would a bachelor party be without it!  Aside from that, it would be great to learn about the brewing process, so it counts an educational party as well! Make sure to also hire a driver for you and your crew as responsible driving is essential. 
 
WINE DOWN
For the guys who are little more into vino, try escaping for a weekend with a wine tasting trip for you and your guys.  You will be able to try all of the exclusive wines in categories ranging from reds to whites to Proseccos.  This type of party could be really sophisticated and really set the bar high for your wedding – especially if it's formal.  You can even make it a purposeful party by selecting and ordering your favorite wines for the actual wedding reception!  The guys will feel like they are helping with your big day in more ways than one. 
 
KEEP IT LOCAL
Everyone knows that weddings can be costly so if you find yourself racking up bills, save your coins by doing something local!  Your bachelor party is all about quality time with your boys. Consider releasing all that wedding planning stress at an anger or rage room!  Recently this phenomenon has been increasingly popular because you get to break stuff!  You and your guys will be given bats and some old useless objects and appliances that can be demolished to bits.  Not only is it cool and fun to watch but I'm sure it will help you unleash your inner beast before you say 'I do' to your better half.  Alternatively, work together in the ultimate team building exercise – an escape room.  Together you and your guys will have to work as a team to escape from a room by solving puzzles and accomplishing tasks within a designated amount of time.
 
Regardless of where you head for your bachelor party, taking a moment to get fitted for suiting is always a good idea as it's probably the only time you will have your groomsmen all together before your big day. At The Groomsman Suit, we love hosting bachelor parties in our showroom. You and your guys can enjoy a beer while finding the perfect suit fit. It's a fun way to kick off a night on the town while simultaneously checking off a major thing on your to-do list. You can schedule a group appointment here. Not going to a city where we're located? No problem! We can work with each of your guys before or after the bachelor party weekend to find a great fit. Contact Us for more information.
 
Related Articles
Liquid error (sections/article-template line 1056): Could not find asset snippets/recommended-article.liquid Liquid error (sections/article-template line 1058): Could not find asset snippets/recommended-article.liquid Liquid error (sections/article-template line 1060): Could not find asset snippets/recommended-article.liquid